Who We Are
Our team comes from diverse backgrounds, but we're all passionate about good food and improving our communities. As a fast-growing startup we're always looking for fun, brilliant, hardworking team members.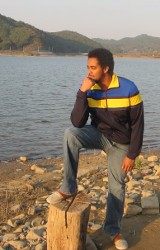 Devin Baptiste
Devin is Founder and CEO of GroupRaise. He loves rocking Pumas on the daily and traveling. Devin raises for Rays of Hope, a South African outreach program focused on serving the needs of the Johannesburg townships.
Kevin Valdez
Kevin is Co-Founder and Head of Business Development at GroupRaise, and loves fútbol. Kevin raises for organizations that are focused on bringing basic education to children in Latin America.
Paul Kwiatkowski
Paul is a Co-Founder and Chief Tenacity Officer at GroupRaise. His passions include running, coffee, intense conversation, and of course technology topics de rigueur. Paul raises for nonprofits with bold approaches to education, especially primary education.
Sean Park
Sean is Co-Founder and Head of Marketing at GroupRaise. He enjoys running on a beautiful sunny day. Sean raises for organizations that support single mothers and overseas adoptees.