Who We Are
Our team comes from diverse backgrounds, but we're all passionate about good food and improving our communities. As a fast-growing startup we're always looking for fun, brilliant, hardworking team members.
Devin Baptiste
Devin is Founder and CEO of GroupRaise. He loves rocking Pumas on the daily and traveling. Devin raises for Rays of Hope, a South African outreach program focused on serving the needs of the Johannesburg townships.
Kevin Valdez
Kevin is Co-Founder and Head of Business Development at GroupRaise, and loves fútbol. Kevin raises for organizations that are focused on bringing basic education to children in Latin America.
Paul Kwiatkowski
Paul is a Co-Founder and Chief Tenacity Officer at GroupRaise. His passions include running, coffee, intense conversation, and of course technology topics de rigueur. Paul raises for nonprofits with bold approaches to education, especially primary education.
Sean Park
Sean is Co-Founder and Head of Marketing at GroupRaise. He enjoys running on a beautiful sunny day. Sean raises for organizations that support single mothers and overseas adoptees.
Michael Allan
Michael is Head of Brand Development at GroupRaise. He loves Thai food and beating Devin at ping pong. Michael raises for Mercy House, a home for refugees of conflicts in Rwanda, the Congo, and Zimbabwe.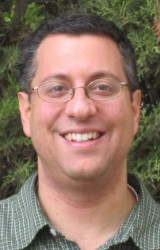 Reuven Lerner
Reuven is a technical advisor to GroupRaise, helping to create an efficient and stable service. He lives with his wife and three children in Modi'in, Israel. Reuven raises for Paamonim, an Israeli charity that helps families emerge from poverty by learning to manage their finances.
Helen Hur
Raised in China, Japan and Canada, Helen is finishing up her undergraduate studies at Middlebury College in political science with a minor in music. Other interests span from constitutional law and modernist literature to travel and chilling with her guinea pig. Helen raises for art education, especially those offering classes to children.
Kenneth Bang
Kenneth grew up in Korea before moving to Canada, then earning an MS in Accounting from NYU. He served as an assistant drill sergeant in the Korean army, enjoys soccer, squash, rugby and unlimited Korean barbeque. Kenneth raises for Global Civic Sharing, which aids in development projects and civic empowerment across Asia.